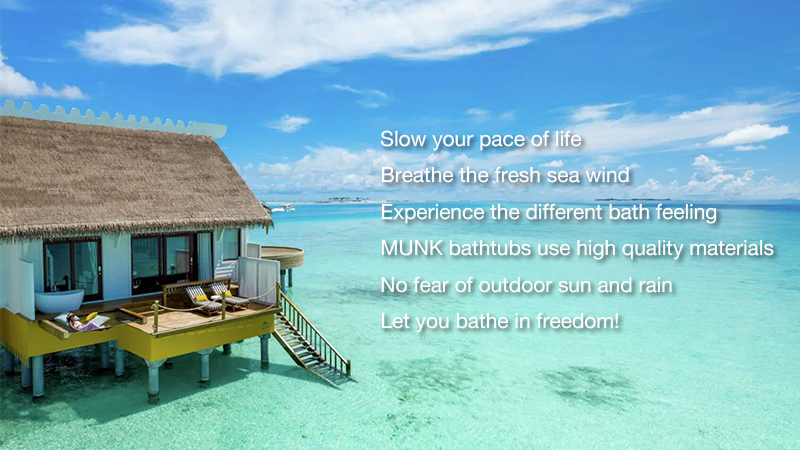 Bathtub is a kind of common products in bathroom products, now our life is full of various styles of bathtubs.Solid surface freestanding bathtub is more and more popular in the nearly two years,so what is solid surface freestanding bathtub?What advantages and disadvantages do freestanding bathtub have?Here's you can find the answers.Hope can help you after reading it.
Solid surface freestanding bathtub
Solid surface is a manmade material containing high quality aluminite hydroxide,resin,pigment and auxiliary agent. This mixture can be molded into any shape and size. The luxurious smooth texture of the material makes it a popular choice among homeowners. While pointing out its features, we can't forget to point out its heat-retention properties. These tubs are warm to the touch, and the bather can enjoy long baths even without adding hot water.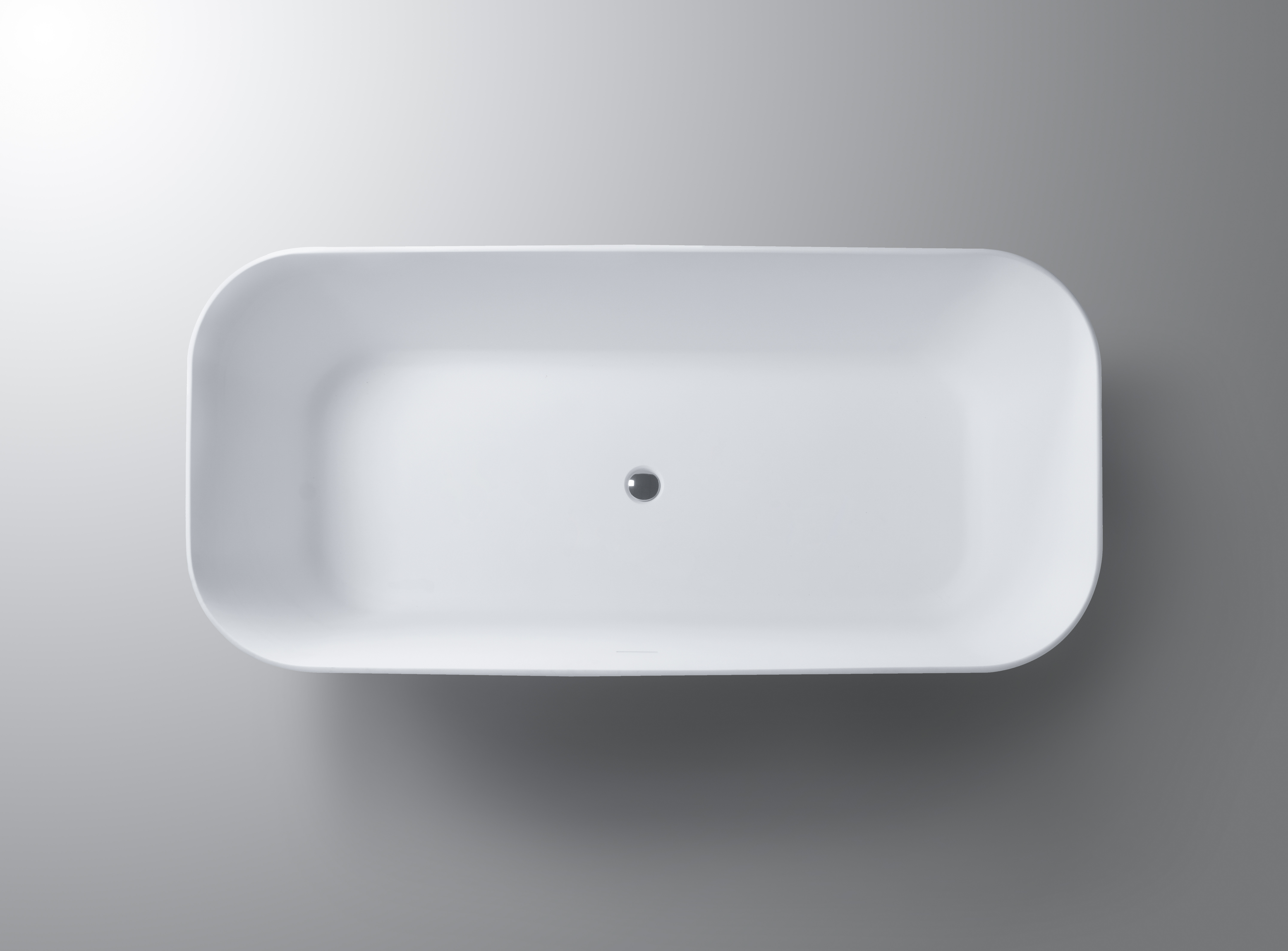 Pros&Cons of solid surface freestanding bathtub
Pros
There are a number of different styles available,any shape you want can be come true. The style also various,from the classic style,elegant style,minimalism style to modern style,etc.There aren't any limited by the need to fit between walls or into tile, so designers are able to be more creative with the shape.
The appearance of the solid surface freestanding bathtub is unique and sophisticated.Most people like it do because the look and the materials which loos luxury and high-end.Most high-end hotel and spas will utilize freestanding bathtubs.
Freestanding bathtubs are very easy to install.Normally,you will likely just need a plumber to hook up the fixtures instead of a decorator.You can also place a freestanding tub almost anywhere in the bathroom.
Cons
The freestanding tubs can be extremely heavy,it may require a reinforced floor.The weight more when full of water.Therefore, ground floors are always the best locations. If you opt for upstairs, ensure the ceiling can take the weight.
These types of bathtubs can consume more space. They're often bigger than built-in models, and are generally installed with some space between the bath and the wall. It is best to place away from a wall to give you room to clean all the parts.
Freestanding tubs don't provide anywhere to store soap, shampoo and other toiletries. However, this problem can be mitigated through the purchase of a bathtub shelving.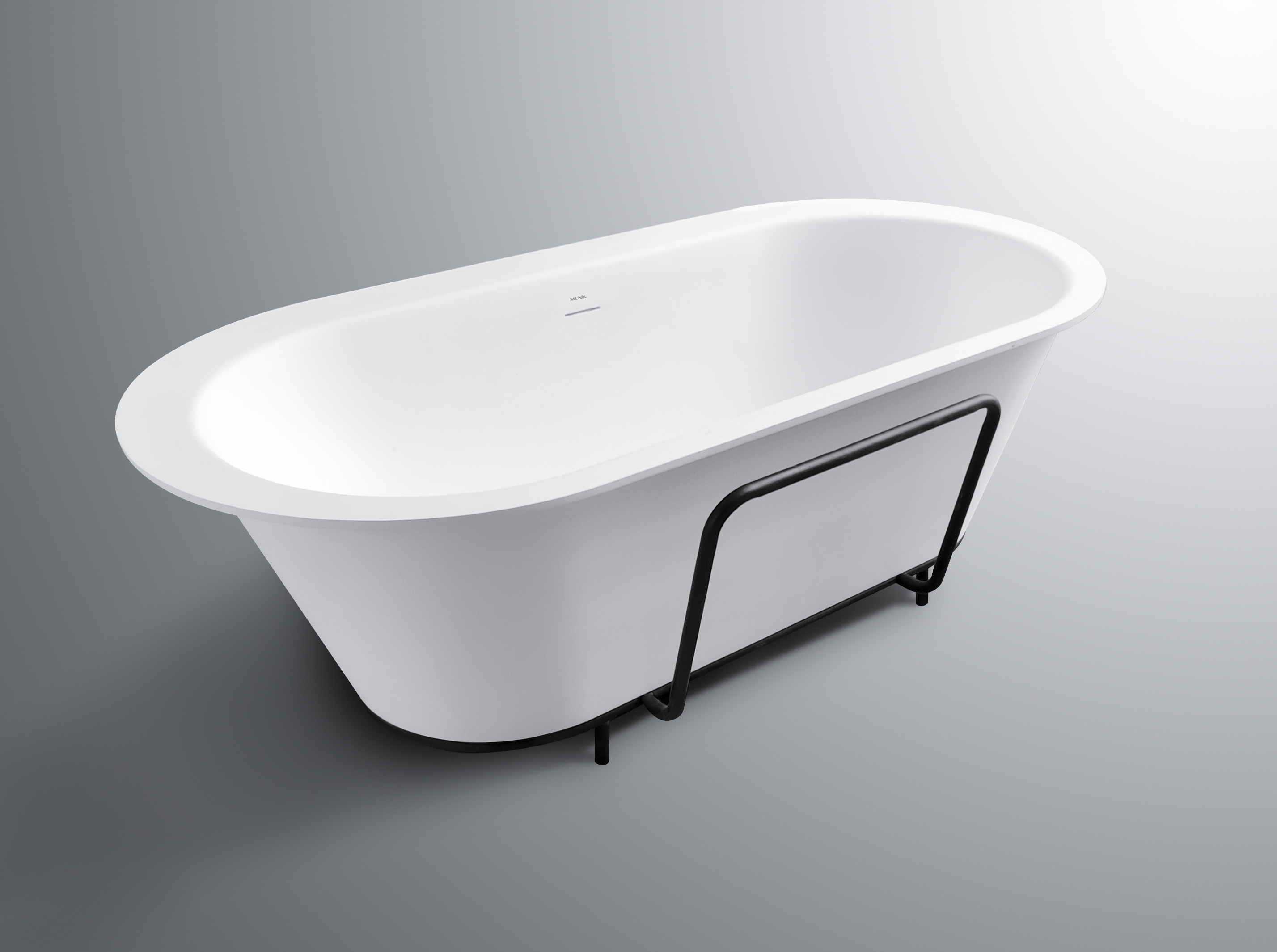 So how to find the supplier of high quality solid surface freestanding type bathtub?
MUNK products are made of based PMMA material, mixed by high quality aluminum hydroxide, then casted via special technology. The inner material has high density, good toughness and fine strength resistance, shock-resistance, very slow aging process, it can keep the original quality after many years usage.Free-standing baths in MUNK come in a range of designs and shapes. Regardless of the style, you're looking to create; you can find one to complement your space.
To sum up,a bathtub is something you use frequently,and investing in durability is wise.if you are looking for a bathtub which suitable for your home and commercial buildings,in the meanwhile durable and repairable,solid surface can meet your requirement.