Bathtubs are super trendy now because they are beautiful and give your bathroom a spa touch as they are often built at resorts. Planning to import bathtubs from the world's famous brand? In this guide, we list 8 manufacturers producing bathtubs.
Listed Companies
Ove Decore
Jaquar
MUNK
Acritec
Johnson
Colston
Kaldewei
T&W
1. Ove Decore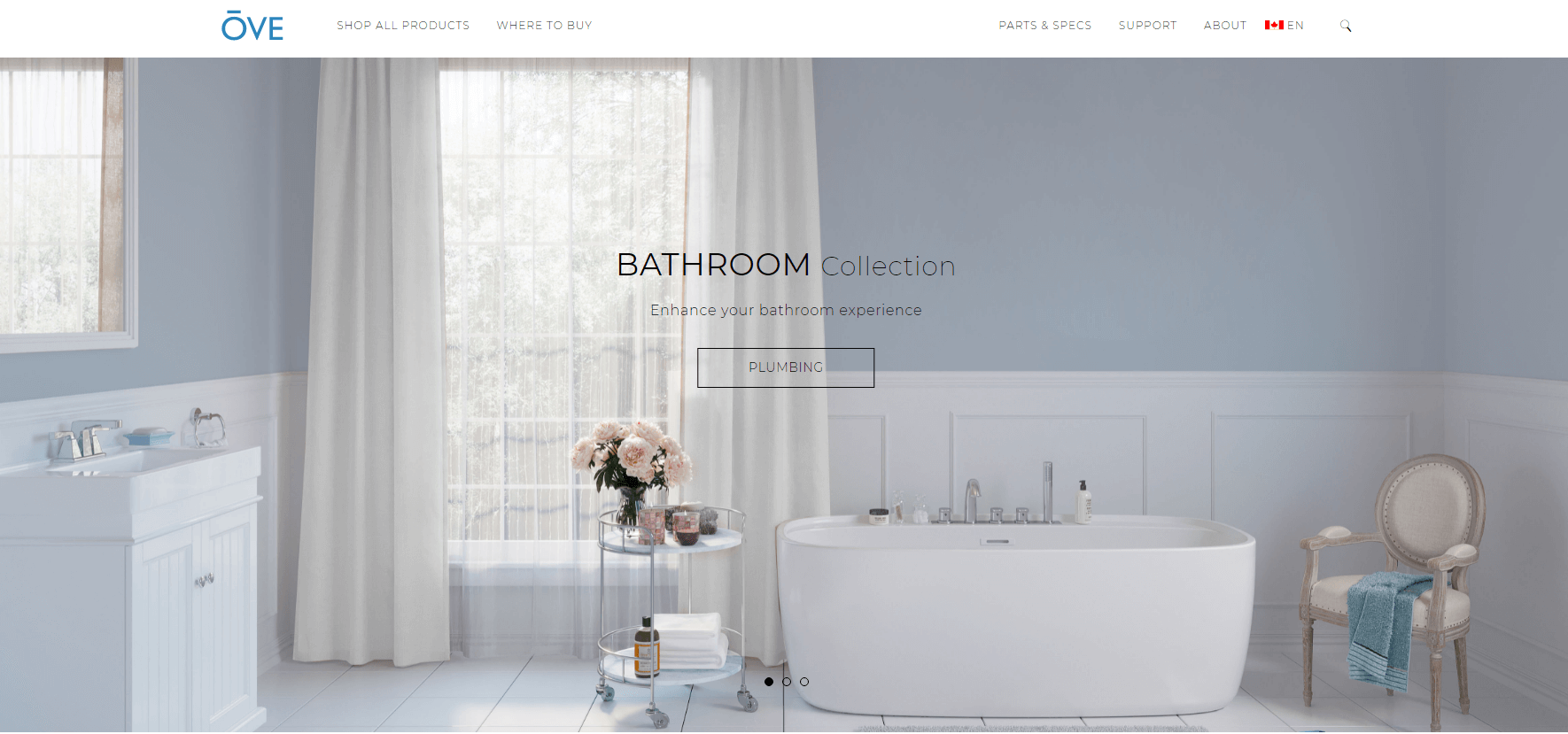 Ove Decors is a bath, lighting and outdoor furniture company delivering high-end design and DIY-friendly solutions for homeowners at affordable prices. Find OVE brand collections in-store and online at major U.S. and Canadian retailers, showrooms and home improvement centers.
Our team works around the clock to design and deliver trendsetting high-end bath, lighting and outdoor furniture products at competitive prices, with our:
Headquarters and showrooms in Montreal, Canada
Longstanding supply chain and manufacturing partnerships
Retail partner showroom and three distribution warehouse centers in North America
National designer private labels
Overseas representative office and showroom
Major North American retail partners
Address: 2800 Étienne-Lenoir St. Laval, Quebec, H7R 0A3 Canada
Phone: 1 (866) 839-2888
Website: https://www.ovedecors.com/
2. Jaquar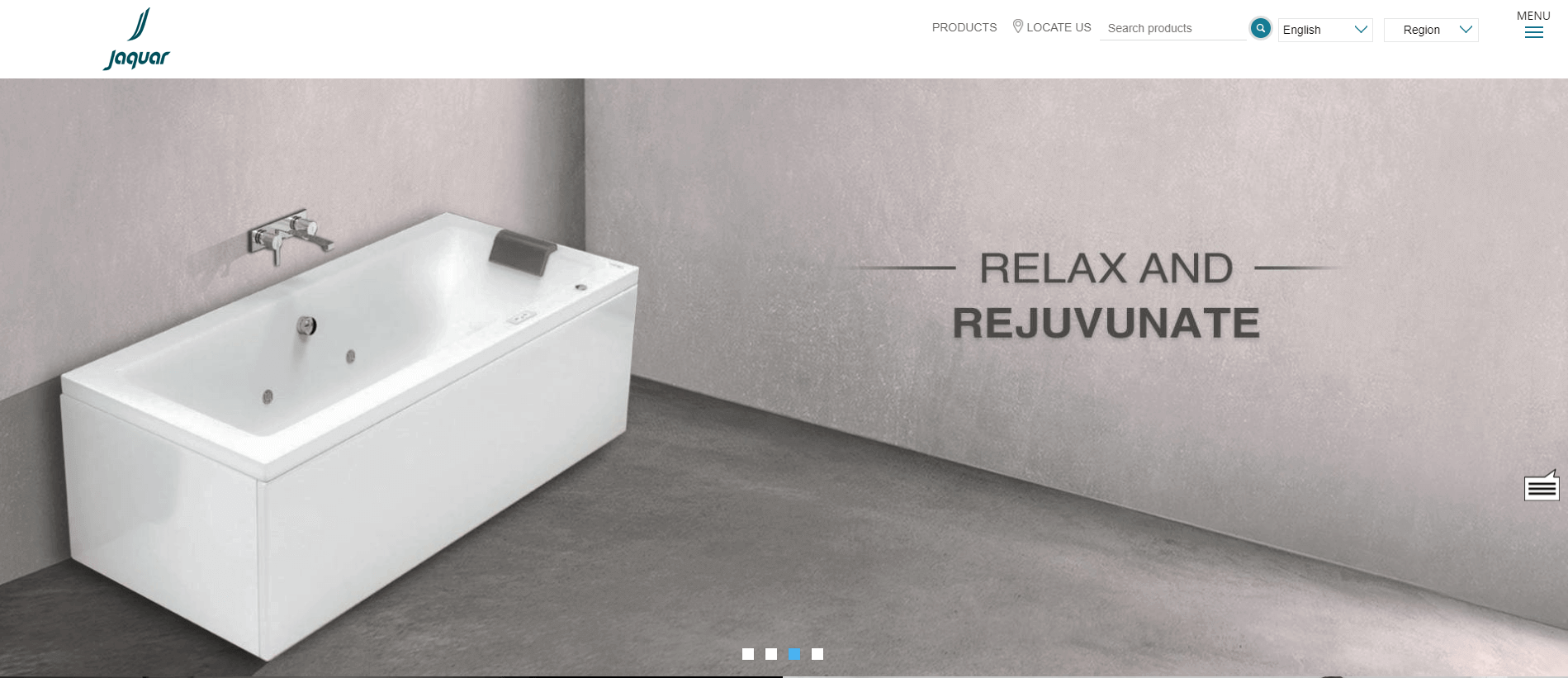 Conceived in 1960 by Late Shri N. L. Mehra and headquarter in Manesar, Jaquar Group is a rapidly growing multi-diversified 'Complete Bathroom and Lighting Solutions' brand. Built on the platform of the highest quality standards, aesthetics and with the intent of providing world-class products, the Group caters to various segments of the bathroom and lighting industry for the value, premium and luxury segments through its brands – Artize, Jaquar and Essco.
As an undisputed market leader, the company has a presence in over 60 countries across Europe, Middle East, Asia- Pacific, Africa and the SAARC region, 7 state-of-the-art manufacturing units in India and 1 in South Korea.
Address: Jaquar Group Plot No.3, Sector – 11 IMT Manesar, Gurgaon National Capital Region – 122050 India
Phone: 0124-4746800
E-mail: support@aquar.com
Website: https://www.jaquar.com/
3. MUNK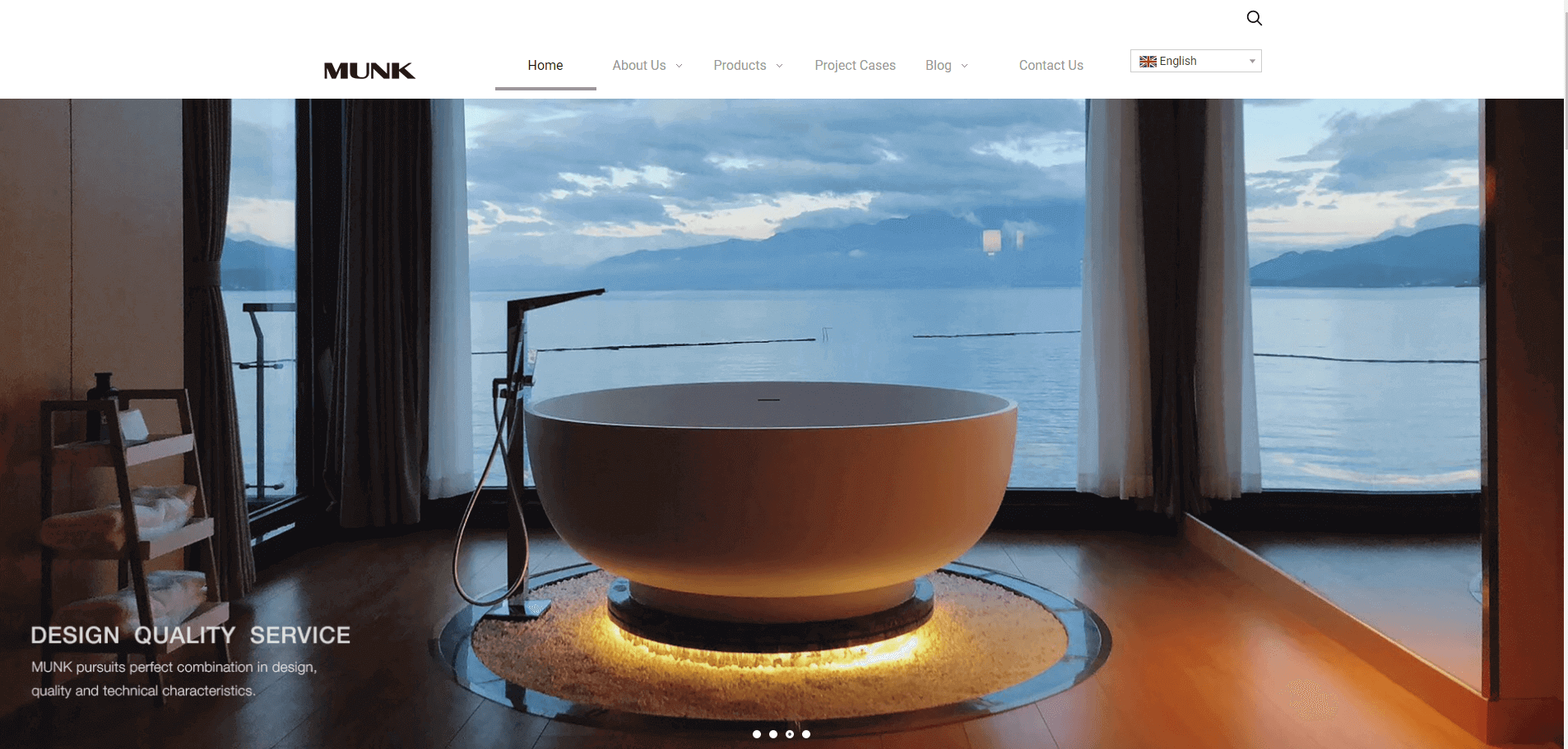 MUNK Building Materials Co., Ltd was established in May of 2008, concentrates on providing high-end bathroom sanitary wares to star hotels all over the world.  MUNK has two wholly-owned subsidiary factories, Kaiping MUNK sanitary ware Co., Ltd and Yilan building materials Co., Ltd, mainly manufacturing brass faucets, bathroom accessories, freestanding bathtub, basin, toilet etc, totally covers 20,000 square meters.
For meeting the market's requirements, adhere to the rigorous professional manufacturing spirit, MUNK has built a whole hotel sanitary wares manufacturing plant. And let optimal balance being realized between personalized customization, fast production and other many factors. On the side of MUNK quality, no matter the raw materials inspection and production procession control or finished production checking, through the strict quality control system of every procession, every finished product is almost perfect. This is also an outstanding success among the sanitary ware industry.
MUNK got certified by ISO9001 quality system, CE, DIN EN817 testing and CUPC.
Address: Rm.1902-1903,Building T8, No.28 Jihua 1st Road, Smart City, Chancheng, Foshan, China. 528000
Phone: +86 757 82274220
E-mail: munk@munkcn.com
Website: https://www.munkcn.com/

4. Acritec

We are a manufacturer and distributor of a wide range of products from bathroom basins to freestanding baths. We are focused on designing & building the highest quality products for our customers.
Our design philosophy is focused on two things, function & beauty. These two components determine how we design and build all of our products. We desire that all of our products are to be both masterfully built, to stand the test of time yet also to be able to be the focal point of your beautifully designed bathroom.
Here at Acritec we don't believe in "Good Enough." We go through rigorous testing and evaluation with all of our products to ensure the highest quality. We are focused on constantly improving both the design and the build of our products.
Address: 27049 Gloucester Way, Langley, BC V4W 3Y3
Phone: (604) 607-0856
E-mail: customerservice@acritec.com
Website: http://www.acritec.com/
5. Johnson Bathrooms
Started in 1958, H & R Johnson (India) today is India's leading tiles, bathroom company. Its innovative product designs and development initiatives led to the formation of Johnson Bathrooms, an exclusive division for bathroom products.
Johnson Bathrooms offer complete solutions in bathrooms that include Sanitaryware, Faucets, Wellness products.
Guided by the Core concept of "Adorability, Adaptability & Affordability", We are able to offer a wide range of products that can best fit into our customer's needs.
Address: Windsor, 7th Floor, C. S. T. Road, Kalina, Santacruz (East), Mumbai – 400 098, India.
Phone: +91 -22-40647300 / 26547300
E-mail: bath.customercare@prismjohnson.in
Website: https://johnsonbathrooms.in/
6. Colston

COLSTON is India's one of the leading manufacturers and suppliers of alluring wellness products. It's a private limited company, having its corporate office in Delhi.
COLSTON was established in the year 2000, and to date, its providing high end range in wellness products. Design, quality and value are the three pillars of the company, which has made them the first choice of customers for the last 13 years.
COLSTON has an extensive range of wellness products, from traditional to contemporary to compliment your style. They have an extensive product portfolio, it consists of 8 product lines and each product line consist of a number of products. Our eight product lines are bathtub, bathroom furniture, sauna and steam room, shower enclosure, shower panel, shower diverter and jet, spa and water closet.
Address: 65, Rajasthani Udhyog Nagar, G.T, Karnal Road, Delhi-110033
Phone: 011-49125500
E-mail: info@colstonconcepts.com
Website: https://www.colstonconcepts.com/
7. Kaldewei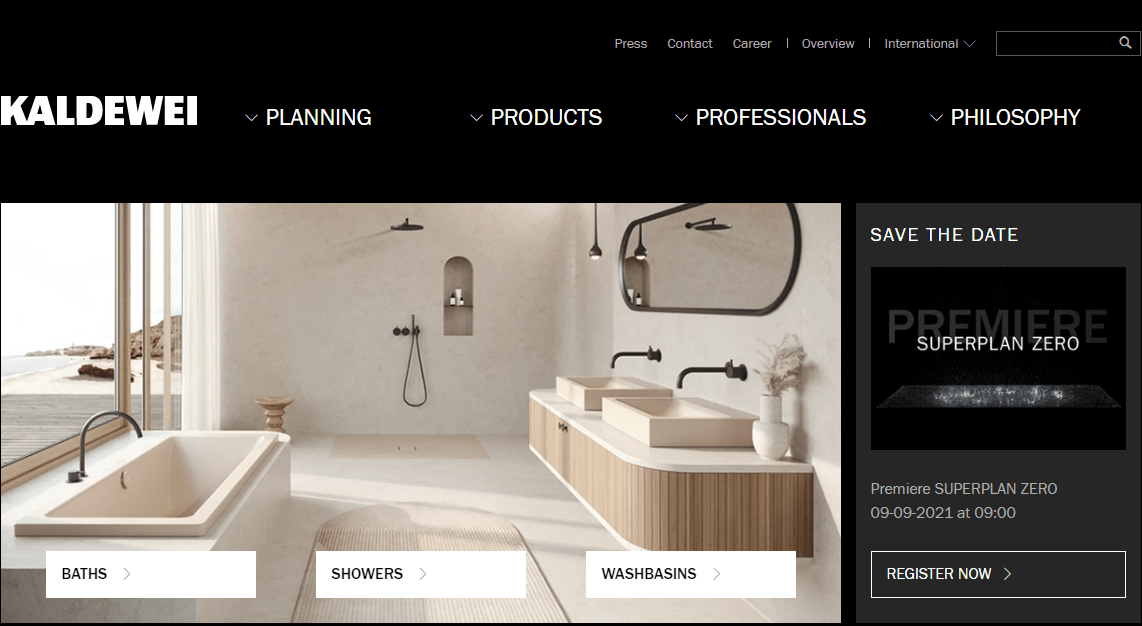 Professionalism, passion, and respect are key at KALDEWEI. The people who work here do so in an atmosphere of mutual respect and team spirit, devoting their knowledge and skills every day to fulfilling our Vision and Mission: to make KALDEWEI – a worldwide partner for integrated and timeless bathroom solutions made of superior steel enamel – the most valuable brand in every bathroom.
With high-caliber design partnerships and groundbreaking production techniques, we work together to create innovative, timeless bathroom solutions and integrated concepts, delivering momentum to the entire industry. Developed and manufactured in Ahlen, Northrhine Westphalia, Germany, our iconic bathroom solutions are valued by project decision-makers and private clients in over 70 countries.
Address: Franz KALDEWEI GmbH & Co. KG, Beckumer Straße 33-35, 59229 Ahlen
Phone: +49 2382 785 0
E-mail: info@kaldewei.de
Website: https://www.kaldewei.com/
8. T&W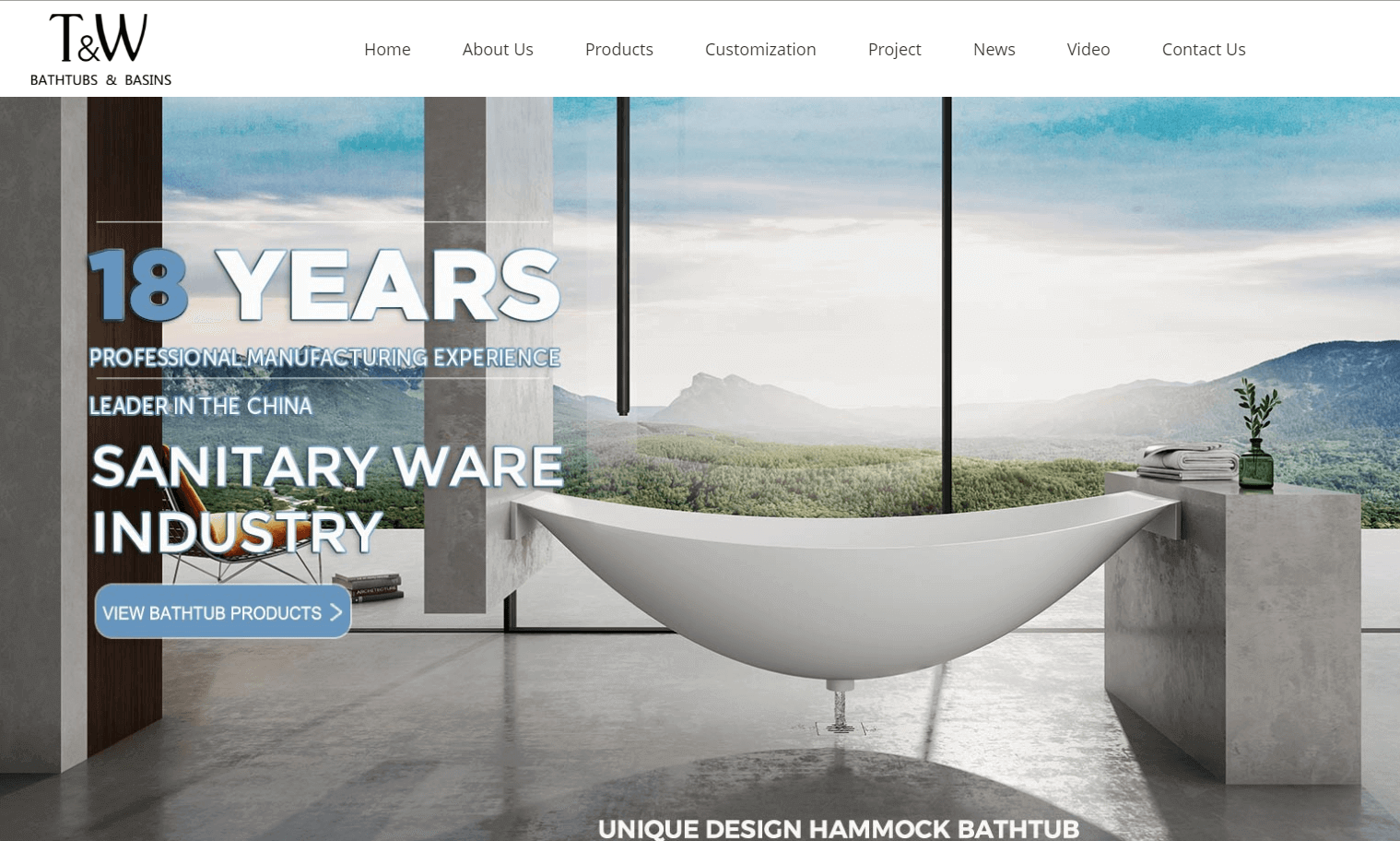 T&W Sanitary Ware Co., Ltd was established in 2003. It is a large bathroom enterprise specializing in designing, developing, and manufacturing high-end bathtubs, bathroom cabinets, washbasins, and bathing facilities.
Through 20 years' focusing on R&D and professional production, we have gained rich experience and grown rapidly and become one of the biggest and best manufacturers of bathtubs in China, the product range has covered high-end bathing facilities such as bathtubs, bathroom cabinets, washbasins, etc. The factory covers an area of 32,000 square meters, with an annual output value of 30 million US dollars, and has 200 professional technicians and production workers, has become to be a leading manufacturer with high research and development abilities, large production scale, and a good reputation in China's washing and bathing facility manufacturing industry.
Quality is always the first priority of T&W, and it is the foundation for long-term cooperation. To deliver high-quality products to our customers, we established the whole quality system from raw materials checking to mass production audit and final product inspection. Most of our products are CUPC &CE certified. Cooperating with T&W is time and cost-saving. We will provide you value-added service for design and help you to develop new products for your market.
Address: Hui Long Town Industrial area, Gao Yao district, Zhao Qing City, Guang Dong, China
Phone: +86 16675834083
E-mail: info@twbathtub.com
Website: https://www.twbathtub.com/
The Bottom Line
We have discussed the top 8 manufacturers of bathtubs. All these companies provide high quality bathtubs. All have a different design, benefits, etc. But the most important thing is their support and reliability. They make bathtubs according to safety standards.
If you have bathtubs needs, you can contact us, we will provide you with help and give you the best solution.